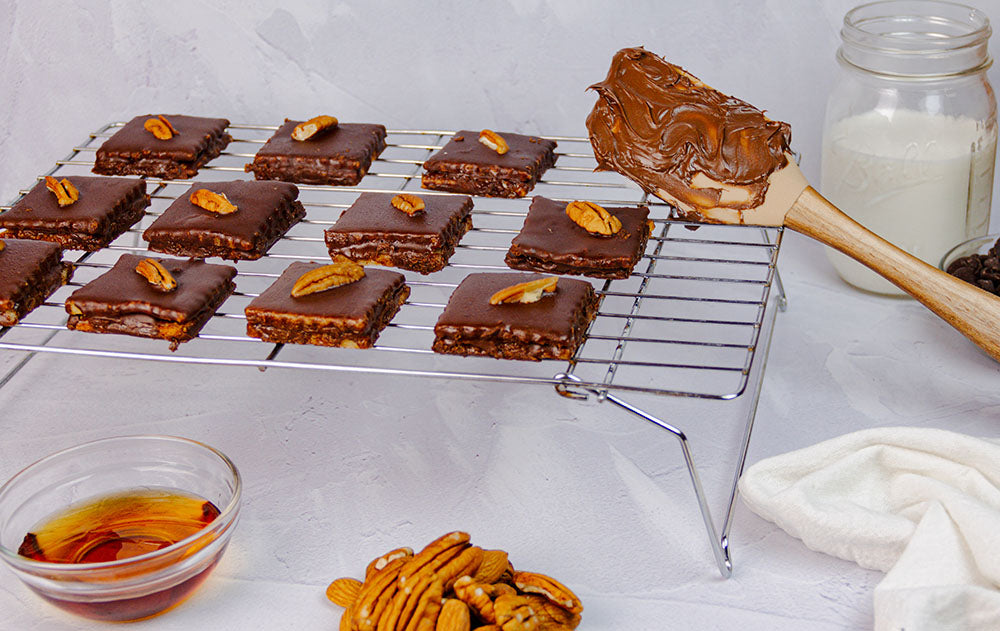 Dikla's Story
Dikla's Delicious was born in 2020 from a passion for baking at a time when the pandemic lockdown allowed Dikla to hone her skills as a gluten-free baker.
She has always loved cooking and making others happy with her food.
A few years ago Dikla stopped eating gluten for health reasons, but struggled to find gluten-free desserts that were both high-quality and scrumptious.
Never a fan of added sugars and processed ingredients, Dikla set out to create products that meet the highest standards, while being healthy and delicious at the same time.
Dikla's own experience as a gluten-free consumer is the driving force behind her mission to raise the standards and change the perception of what is possible in the world of gluten-free desserts.